20 Dec

5 ways to drive B2B loyalty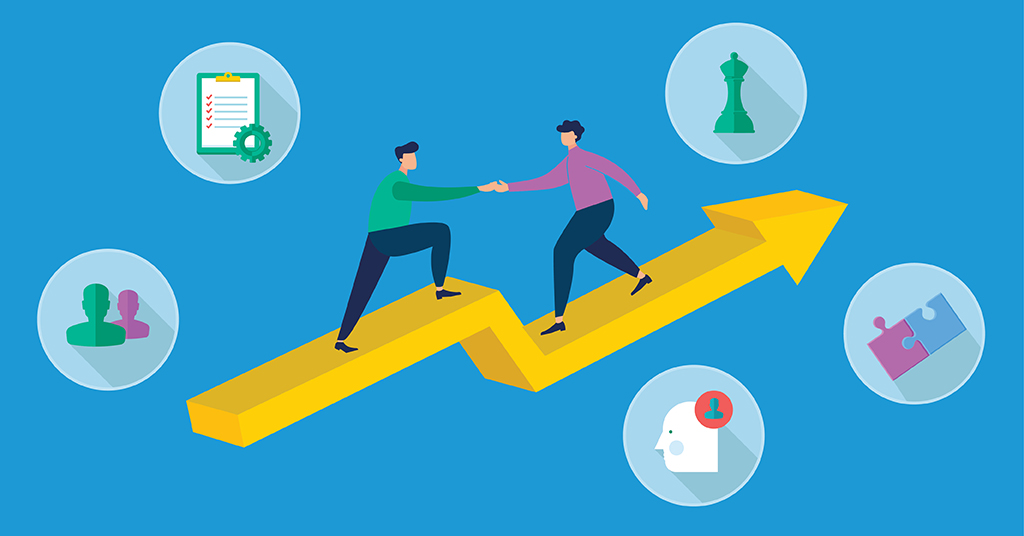 It's a common fact that 80% of your future profits will come from just 20% of your customer base. This is true within the business to consumer space, but also business to business too. B2B loyalty, growth and retention is certainly at the top of today's boardroom agenda. However, it doesn't happen overnight, it takes a great deal of time and investment to build strong relationships which result in long-term strategic partnerships.
There are, however, a number of ways you can accelerate B2B loyalty, we've shared some of our thoughts below:
1. Acknowledge the entire decision making unit
We shared an article on this recently. The B2B buying process is much more complex than B2C. There are a number of stakeholders involved, each with a different motivation and intention. It's vital you invest time in getting to truly understand the various layers of the decision making unit and what's important to them. Many brands make the mistake of going straight for the decision maker and dismissing anyone else that gets in their way. We would highly recommend not doing this. After all, long-term loyalty is generated through building strong relationships, and in the B2B world, that includes more than one stakeholder.
2. Introduce a seamless on boarding and project management experience 
Once you've won a new project, it's absolutely imperative that you implement a transparent and seamless on boarding process. The last thing you want is for your client to have buyer's remorse straight after they've signed on the dotted line. No, they will be expecting you to lead the way and make things as easy as possible for them, from the paperwork to the strategic kick-off meeting. The kick-off meeting is the perfect opportunity to ensure all stakeholders involved are fully aligned on the objectives and expectations. For ongoing project management, agree on a process which suits you and the client, this may include project management platforms allowing easy access to ongoing activities, responsibilities and status updates/deadlines. Finally, have a clear agenda for any WIP meetings with the client. People are time poor so will appreciate succinctness at all times.
3. Build a strategic partnership
As mentioned above, long-term partnerships take a great deal of investment. When you begin working with a new client, you've already gained their trust in believing you're the right partner to help them achieve their goals. However, maintaining that trust requires a lot of dedication (beyond what's expected). Strategy leaders have a continued responsibility to the client, even if the work is being delivered by other departments. A responsibility to be available to the client, to contact them with anything of importance or interest, offering help in any way possible. The strongest type of strategic partnership sees both parties contacting each other to share ideas, to ask for perspectives and opinions outside of what's already being delivered. It's being viewed as a respected, authentic advisor. B2B loyalty is much easier to obtain once you've truly embedded yourself into your clients environment and you understand their pain points and what's required to succeed. 
4. Create joint branding opportunities
There's many benefits to sharing joint content, as it helps raise brand awareness for both you and your client. Brand building is an ever-evolving task, especially within the B2B world. Joint branding opportunities create added exposure and credibility on both sides. We love creating joint content with our clients, be it a case study, press release, award submission down to simply asking them for a quote for a piece of our own content. It strengthens relationships too, and invites further stakeholder engagement and collaboration. It plays a vital role in not only B2B loyalty, but also B2B marketing initiatives.
5. Always have the end customer in mind
We can't stress how important this one is! It's easy to get caught up in project deliverables, however within B2B, you must always take a step back to consider the end user – your client's customer. You have a responsibility to bring them to the table too. Your client chose you as a partner because they believe you're an expert in your field – the best! They want to hear your suggestions on how they can achieve their end goals, whilst enhancing the overall customer experience. Again, this links back to our 'STOP…and think like a customer' approach. Always ensure you have a 'customer first' mindset from the onset. It's the most effective way to help your client succeed.
You'll have noticed we haven't touched on B2B loyalty programs in this article. No, we didn't forget or think they're not important. In fact the opposite is true, which is why we're going to dedicate an entire article on B2B loyalty programs – watch this space! 
It's true B2B loyalty takes time to achieve, but it's absolutely worth the investment. Customology are customer growth and retention specialists. We have extensive experience working with B2B brands, supporting their loyalty and growth strategies. If you're keen to learn more about our capabilities, please contact one of our Customologists on 1300 264 549 or hi@customology.com.au
Listen to...