28 May

Are you wasting precious marketing budget retargeting the wrong customers?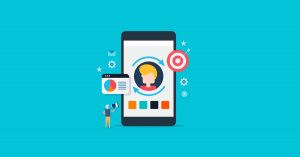 The NAB Online Retail Sales Index recorded a large jump in online sales in March, up more than 20 per cent year-on-year¹. It's likely we will see an increase as they release April and May figures. This comes as no surprise really, more customers have been at home, they've had more time on their hands, they're spending more time on their devices. Which means, they've been making more online purchases, some out of necessity, some out of boredom. Either way, it's provided an opportunity for brands to get their message in front of more customers. 
The first word that springs to mind here is competition. The digital landscape just got a whole lot more competitive. 
Don't waste your precious budget
Most brands are currently feeling the pinch when it comes to marketing spend, budgets have been cut, slashed, completely revised – yet are still expected to deliver. Every dollar counts, therefore you need to make sure that you are investing in the areas that can provide the highest return. There's not much room for trial and error for the brands who are trying to survive. So how are you deciding to spend your cut budget? What does your digital strategy look like? How targeted is your strategy? Targeted enough to deliver the results that you need?
Customology has been helping leading brands take advantage of customers being more active on digital channels. We've been helping them to effectively segment their customers, to ensure they are being targeted with the right message, at the right time. Remarketing and retargeting strategies are absolutely critical now more than ever. 
Remarketing and Retargeting 
Firstly, let's break these down so it's clear what the difference is:
Remarketing – if a customer visits your website, and begins to start making a purchase but then abandons their shopping cart, brands re market to the customer, reminding them to checkout. Emails are sent to the customer based on their behaviour and interaction on your website. 
Abandoned cart emails are the most effective when sent within a few minutes or hours of the cart abandonment.
Retargeting – if a customer has shown some level of interest in your brand, even making a quick visit to your website. You have the opportunity to re engage that customer. Your website can track these visitors through cookies, enabling you to create relevant online or display ads which feature on other websites and across social media reminding them of your brand and why they were interested in the first place. This is a highly effective way to attract the attention of your competitors' customers. 
Both help you to stay more engaged with customers and prospects and can have a great impact on increasing awareness and conversion rates. Retargeting, however, involves more strategic ad campaigns and planning. Let's take a closer look.
Retargeting: The Importance of targeting the right audiences
Retargeted customers are 70% more likely to convert on a website compared to those who aren't targeted for the second time². Wow…now that's impressive. Why wouldn't you want to retarget these customers? But there is more to it than simply creating an ad and putting it out there. Why was this customer interested in the first place? What was their search behaviour like? When you start effectively segmenting these customers, you get a clearer view of what you should be saying to them and how you should be saying it. 
There are a number of triggers that you must consider for retargeting, such as:
Customers who recently visited a similar or competitor website

The customer's history of online searches

Customers who have interacted with your digital content i.e. social media

Prospects who share the same interest as your existing customers when it comes to content
We continuously advise brands to 'continue the conversation' with their customers. Retargeting your customers with one or two ads won't cut it and it certainly won't mean you're continuing the conversation. We're working with brands who have in excess of 60+ active retargeting ads. These brands have taken the time to segment their customers to ensure they are being targeted with the right message, at the right time. 
Facebook is the most popular platform for retargeting (no surprises there). Facebook's Custom Audiences retargeting is used by 18.41% of the top 1M websites in the world. However, not far behind is Google Retargeting, used by 13.67% of the top 1M websites. Facebook suggests retargeting to website visitors from the past 15 to 30 days².
Summary
Customers are more active on digital channels, eComm spend continues to rise. Don't let your competitors take advantage of this. Get one step ahead. Take time to understand your customer's online behaviour, then segment these customers to ensure you are continuing the conversation and putting them on a path to purchase or repurchase.
As a Facebook and Google agency partner, Customology can help your brand maximise your conversion rate and significantly reduce your CPA (Cost per Action). Our data scientists can help you segment your customers to enable you to continue the conversation through effective retargeting. Contact a Customologist on 1300 264 549 or hi@customology.com.au.
Sources:
¹ https://which-50.com/australian-online-spending-nears-32-billion-amid-coronavirus-pandemic/
² https://99firms.com/blog/retargeting-statistics/#gref
Listen to...