20 Jun

PRESS RELEASE: Laser Clinics Australia invest in customer growth by partnering with Customology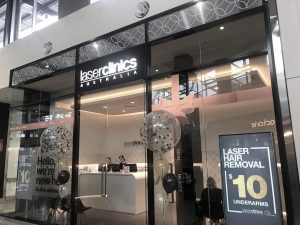 Leading laser, skin care and cosmetic specialists, Laser Clinics Australia (LCA), have engaged customer lifecycle management specialists, Customology, to help them better understand, keep and grow their customers.
Since launching in 2008, LCA have achieved significant growth, providing treatments to over a million customers across Australia. LCA is on a rapid network growth trajectory, having recently opened their first stores in New Zealand.
Customology have been engaged over a multi-year partnership to:
Help LCA leverage customer, transactional, and behavioural data to drive decisions

Realise opportunities for revenue growth within the existing customers

Activate the path to repurchase, influencing the right customer behaviours

Enhance the overall customer journey and experience with the LCA brand.
LCA's Head of Marketing, Louise Chamberlain stated "by working with Customology we're taking control of the customer lifecycle, creating a path to repurchase that continues the conversation with customers, in a relevant way that ultimately influences repeat treatment behaviour, taking the pressure off operations and builds sustainable growth"
Customology's General Manager, Michael Barnard added "we are really looking forward to supporting LCA in their customer growth. The work which we have already completed has provided unique insights into LCA's broad customer base and identified many growth opportunities for the brand."
– ENDS –
Laser Clinics Australia is a leading laser, skin care and cosmetic clinic that provides safe laser hair removal, cosmetic injections and skin treatments. Established in 2008, the brand now has over 120 locations across Australia, and have recently launched in New Zealand.
Contact:
Lynsey McGregor, Marketing Manager
07 3902 7700, lynsey@customology.com.au