01 Apr

Has your brand's communications strategy adapted for COVID-19?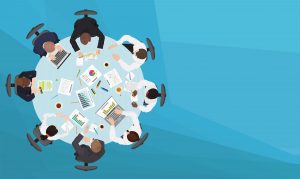 Marketing planning is an ongoing task, however when brands prepare their strategy for the start of the calendar or financial year – the majority of activities will almost certainly take place, with a few exceptions in which the brand responds/reacts to market conditions and events. 
COVID-19 has turned pretty much every brand across the globe's existing marketing strategies upside down. We certainly hadn't planned on writing content on Coronavirus scheduled into Customology's communications strategy. But here we are. Things are moving so quickly and marketers are faced with fresh challenges in adapting their strategy to respond to this surreal situation we are currently living in.
Some brands are struggling to survive. In the last week we've seen many brands close their doors whilst the virus continues to spread, standing down thousands of staff. On the other hand, there are many brands who are thriving trying to keep up with customer demands, such as supermarkets, home delivery, electronics and technology equipment. 
Whether you're struggling or thriving – your message to market needs to be reacting to the pandemic. So, how has your brand adapted its strategy and positioning?
Reimagining campaigns and tactics
Some of the globe's most recognised brands have reimagined their advertising campaigns and tactics in response to the pandemic. We've seen brands such as Nike¹ release powerful statements like 'if you ever dreamed of playing for millions around the world, now is your chance – play inside, play for the world'. McDonald's Brazil shared an advert which showcased its famous golden arches being separated to encourage social distancing. Coca-cola featured an advert in New York's Times Square which extended spacing between its letters adding the statement 'staying apart is the best way to stay united'.
Change your tone of voice to your customers
As mentioned in a recent article I shared on COVID-19, in recent weeks I have received countless emails from brands I haven't dealt with in years telling me that they are there for me. Please do not do this. Customers still need to be spoken to differently based on their position in the lifecycle. COVID-19 does not change that, however it will change how and what you say to your customers.
We've already shared our thoughts on communicating with loyal customers and recent customers. Now is also the time for transparency – don't hide behind blanket emails, announcing sale after sale and the same generic 'we are here for you' message. Acknowledge how your customers are feeling and be honest with them. If your brand is hurting, tell them, ask for their support. Let them know that with their help you will get through this together. 
Engage your customers differently
Email is the predominant channel for customer communications. This isn't likely to change, however there are other ways to engage your customers. Many are at home self-isolating looking for ways to fill all this free time they now have (those without young children anyway). Consider different channels to engage your customers – give them something to do, keep them engaged with your brand. Leverage social media, not just for customer complaints and queries (which you must be responding to asap). Share anecdotes and stories of what your team are doing to get through this challenging time. Set daily activities for customers to complete. Offer something free if you can. Science show production brand, Street Science are offering daily science lessons free of charge to Australian students. In the UK, PT Joe Wicks is providing daily online PE lessons for children (with a million people watching live). What can you do to keep your customers engaged? If you get a strong response, then this could be the new norm when we do return to normality.
Plan for the future 
There's no denying that COVID-19 is causing devastating destruction across the globe. But you need to remember that whilst times are difficult and uncertain now, it will not last forever. The economy will recover and those brands who have a plan are the ones who will survive. Have a growth mindset and remain agile. Go back to basics and conduct a marketing audit, assess your current situation and the options available to you. Continue to promote your brand, communicate and engage with customers during these challenging times. You may need to think outside of the box on how you do this. But it's so important that you do. As when we get through this, customers will remember you and they will be back. 
Customology helps brands create customers for life – through the good times and the uncertain times. If you need any support in adapting your communications strategy or engaging your customers during these challenging times, please contact a Customologist at 1300 264 549 or hi@customology.com.au.
Sources:
¹https://www.campaignasia.com/article/how-brands-are-positioning-their-messages-during-covid-19/459023
Listen to...