06 Feb

PRESS RELEASE: Fintech start-up Sniip puts customers first by partnering with Customology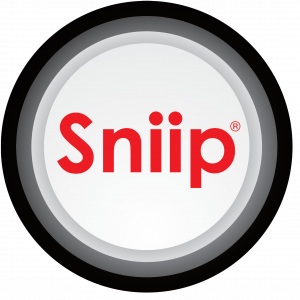 Australia's first bank-agnostic bill payments app Sniip has engaged customer lifecycle management specialists Customology, to help them nurture and grow the value of their customers, whilst demonstrating the full benefits of using Sniip to their customers.
Sniip is a free mobile app that lets customers earn full loyalty points just by paying their bills using their rewards credit card. Since launching in Queensland in 2016, Sniip has announced major partnerships with billers such as Brisbane City Council and Queensland Urban Utilities, among others, to improve the bill payment experience for their customers, help billers get paid sooner, and help customers manage cash flow.
Sniip has now enabled customers to pay all of their household bills, simply by scanning the BPAY Biller Code displayed on most bills. Sniip customers can now earn Frequent Flyer, Velocity, Amex and other reward program points every time they pay a bill, including ATO, government, telco, energy and insurance bills.
Customology has been engaged to help Sniip focus on customer value growth. This includes designing and managing a series of customer engagement programs, including onboarding, reminders and how to maximise their points earn.
Damien Vasta, CEO of Sniip said "We're thrilled to be working with Customology. Their depth of expertise is really helping us to shape our customer conversations in the best way possible. We've really focused on what Sniip customers and business owners value and how we can support them across the entire customer lifecycle."
Michael Barnard, Customology's General Manager said "Customology is delighted to be working with Sniip, an exciting brand, with an equally exciting future ahead of them. The data shows that people are 40% more likely to pay their bill on time via the Sniip app, as customers can easily action a bill and ensure that late payments are always avoided. We're working with Sniip to help keep these customers engaged and take the pain away from paying bills."
Listen to...