13 Aug

The rise of the digital wallet (part 2)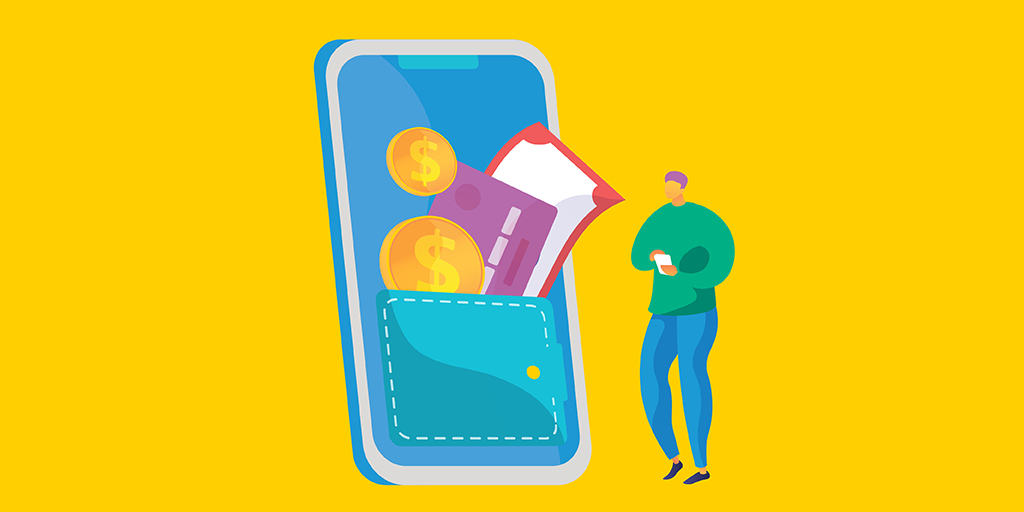 Back in 2019, we shared an article, aptly named 'the rise of the digital wallet and its impact on customer lifetime value. In this article, we highlighted the increasing demands for digitised customer personalisation solutions, and how brands can leverage digital wallets to increase engagement and overall customer lifetime value.
Fast forward a couple of years, and it's safe to say that the impact of the pandemic has dramatically accelerated the growth of contactless technologies, such as digital wallets and the major role they now play in customer transactions and engagement across the globe. The CBA¹ conducted some research which revealed between March 2020 and March 2021, the number of monthly digital wallet transactions increased 90 per cent, with the number of transactions rising from 36 million to 68 million. Financial broker firm Savvy, also revealed that nearly one in two Australians had set up a digital wallet in the past 12 months!
Wow, let that sink in a little! 90% increase in transactions and millions of Australians setting up digital wallets in the last year.
What does this mean?
Well, the first thing that comes to mind is that brands are truly leveraging digital platforms to form stronger connections with their customers. Those who aren't are at risk of being left behind. At the time of writing this article, New South Wales are into their seventh week of lockdown, with no prediction of when it might lift. Victoria has just had their sixth lockdown extended. Queensland have just come out of lockdown, with strict restrictions remaining in place. It's clear that we are still facing extremely uncertain times ahead, which reinforces the digital demand.
CBA's Everyday Banking executive GM, Kate Crous, said "people mostly use digital wallets to pay for everyday expenses such as public transport, groceries, food and beverage, retail shopping and petrol. It's likely that digital wallets will be the most popular contactless way to pay by Christmas."
Now let's be clear on what digital wallet actually means. There's digital payments, such as Apple Pay, then there's digital cards, such as loyalty cards, gift/redemption cards, tickets, ID cards etc. which are stored in a digital wallet. 
As lockdown lifts and customers begin to venture out, brands (and particularly retail marketers) have a responsibility to ensure shopper safety. Not only by providing a clean, safe environment but also by providing contactless payment and redemption solutions.
Paving the path to a digital future
Last week, Australian Unions revealed that one in three Australians would be happy to go completely cashless by 2022, reports believe the reality is ,this will happen by 2024. With the increasing use of mobile devices and high demand for contactless solutions, there is an incredible opportunity for brands to take advantage of this route to the customer and introduce digital cards as a strategic element in their customer retention strategies. 
The Government is leveraging digital wallets for the roll out of the vaccination certificate/passport scheme (for those who choose to have it). Which means that using digital wallets will become the norm for more and more customers. As we move towards a cashless society, purses/wallets are more likely to be ditched, meaning paper loyalty cards, redemption vouchers etc. will also realise the same fate. 
We've used the phrase 'be where your customers are' in a lot of our content, and we'll use it again now. This is so important! 
There are countless benefits to the digital wallet, for budget-conscious marketers, it's worth noting the cost-efficiency (especially when compared to developing an app for example) and the speed to market. There's far less development required, and you won't be competing for smartphone real estate either. It's also really easy to integrate a digital card to your CDP or POS – giving you access to invaluable customer data, helping you to produce dynamic, personalised communications, push notifications, geo-location targeted messaging. Digital wallets also play an integral role in connecting digital to the in store experience.
Summary
There's no denying the future is digital, the pandemic has certainly accelerated this that's for sure. Business leaders around the world are recognising the shift in customer behaviour and their digital demands and expectations. Digital strategy plays such an important role, for pretty much every brand. If you're not already leveraging digital wallet to build stronger relationships with your customers, then it should be high on your priority list at least. 
Customology are specialists in customer growth and retention. We've helped some of Australia's leading brands create customers for life. Keen to learn more about digital wallet and how this could be easily integrated into your digital strategy? We'd love to help, you can reach us on 1300 264 549 or hi@customology.com.au. 
Sources:
¹ CBA predicts digital wallets set to become the most popular contactless way to pay
Listen to...