16 Mar

Salesforce, a waste of time and money?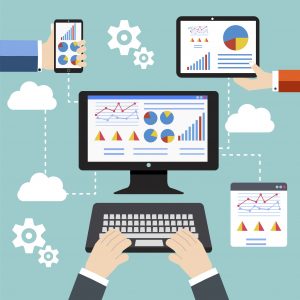 I recently read an article in which former McDonald's CMO, Mark Lollback admitted that investing $3m in Salesforce was the biggest regret of his career¹. What a brave admission, but it really got me thinking – how many others have had similar experiences with marketing platforms?
There's no denying that Salesforce is a well-established Global brand. They must have one heck of a marketing budget, it feels as though every marketing/customer event I attend, they are always one of the platinum sponsors. They certainly ensure they get in front of all of the right people that's for sure. But does that mean they truly have the solution to fix sales?
Salesforce is not a silver bullet
As Mark Lollback stated "I think we're all guilty, and I say this as a marketing guy, I think we're all guilty [of] chasing down the next Holy Grail that's going to solve our business problems. I got the sales pitch, I bought it, we execute it, total waste of time. We wound it back, and said 'That was a waste of $3m". He even went as far as saying "we blew $3m down the toilet". Which leads us to believe they saw no value in Salesforce, whatsoever.
I'm sure many of you can relate to the above quote. Marketers today are under enormous pressure to deliver. More pressure than ever before. Of course they are looking for a holy grail or silver bullet that will eradicate all of their problems. The problem is that it just doesn't exist.
It's not Salesforce, it's not a technology problem at all
Technology isn't the wrong answer, it's the questions aren't right to begin with. It might tick the box and more with all the functions, integrations, and channels your marketing tech team could even want to play with in reality it doesn't actually deliver what you need it to. It's not just Salesforce we are referring to but all the approach brands take to marketing technology. 
Many marketing leaders are sold technology with limited strategy and very little after-care support. A previous Salesforce employee quoted on Glassdoor² "Account executives are responsible for selling – but also dealing with all unhappy customers, cancellations, technical support questions. You might close a huge deal but then you'll have to deal with all of the repercussions above." Surely an account executive shouldn't be handling technical support queries? It's no surprise they have unhappy customers, they've paid for this product, but feel as though they've been abandoned.
To truly succeed, these platforms require input from a diverse skill-set and level of expertise across the business. 
Always bring it back to the customer
It's easy to be distracted by investing in technology, rather than spending your time thinking about its original purpose….to continue the conversation with your customers.
Mark Lollback revealed that when Salesforce failed for McDonalds, "we went back to the real fundamentals of understanding the business, understanding the consumer, innovating, and spending a lot of money. None of that 12% came from a CRM system." The 12% Mark is referring to is the growth McDonald's achieved over three years (in an industry growing an average of 2-3% annually). This only happened when they went back to basics.
We believe there are four fundamental steps in successfully utilising marketing technology:
Put the customer first

Have a clear customer program strategy

Invest in the the right people and partners

Use data to test and learn
Customology discuss this further in a previous article 'why marketing automation platforms only provide half the solution'.
$3m is a lot of money to invest in technology with no return, I'm sure McDonald's are not alone though. Gartner's CMO Spend Survey 2019–2020³ revealed that CMOs' struggle to effectively manage their marketing technology stack. Almost a quarter said that marketing technology strategy, adoption and use is one of their top three weaknesses in their company's ability to drive customer acquisition or loyalty. 
With this in mind, perhaps it's time to review how much value you are getting from your marketing technology. Is it helping you understand your customers behaviours and enhance relationships? If not, then you have no chance of influencing their future behaviour to drive genuine loyalty.
Customology are specialists in customer lifecycle management. Contact a Customologist today on 1300 264 549 or hi@customology.com.au for more information on how we can support the design, execution and management of your marketing automation.
Sources:
¹ https://mumbrella.com.au/mark-lollbacks-big-regret-as-mcdonalds-cmo-flushing-3m-down-the-toilet-on-salesforce-619195
² https://www.glassdoor.com/Reviews/Employee-Review-Salesforce
³ https://www.gartner.com/en/marketing/research/cmo-spend-survey-2019-2020
Listen to...